Battlefield Singleplayer NEWS
Recent Battlefield News
(Mar 23 - May 16)
BF Modding Community Spotlight
DATE: May 16, 2016
-
Focusing on members of the Battlefield modding community the purpose of "Modding Spotlight" is to highlight contributions made by those community heroes.
Void's ESAI Add-on
Back in 2010 BFSP member Void created his Enhanced Strategic AI system (or ESAI for short) with the purpose of engineering a better bot commander.
Void stated... So what exactly is ESAI? It is an alternative approach to BF2 & BF2142 Strategic AI scripting. It gives the AI commander many more strategy options. ESAI is designed to enhance each team's cohesiveness and overall effectiveness.
End result was a much better experience in AI combat for both friendlies and enemy AI combatants. Void's ESAI allowed users to customize how AI commanders would react to different situations, thus indirectly allowing users to affect AI troops movements more closely. Users could even craft their own strategies based on any given map, and assistance from user wilson212 made a user-friendly Gui interface possible.
affecting so many different levels of the AI, ESAI add-on made AI less predictable and thus more fun to play with. If you haven't tried it yet, be sure to take a look in the ESAI Thread in our forums.
Note Void also created Map Patch Kits for specific maps he edited for his personal enjoyment, and thought to share with the community. Check out his bug fixed and improved maps here in our ***BF DOWNLOADS*** forum section.


---
Zombie Monsters Invade BF2
TIME: 2:04pm
-
Super modder wie wang has released a new player model pack/mod for Battlefield 2. This time it's an assortment of zombie like monsters for adventurous BF2 warriors to combat.
A thread dedicated to discussion on wie wang's contributions to community can be found in our ***BF DOWNLOADS***/Community Add-ons section of our forums.
BF2 Unlimited Action Article
DATE: Apr 9, 2016
-
TheObscure has released a comprehensive article at BF2 Unlimited Action's Mod Database Page that is definitely worth checking out. Here is an excerpt...
in the first release you will have the main game integrated with Special Forces, as well as the two booster packs - Armored Fury and Euro Force.
He also lists details of bugfixes, HD Hud, lightmaps, HDR lighting, new vehicles, textures, and attention to Singleplayer, etc in the article. From the sounds of it this mod has great potential to be a community favorite. :)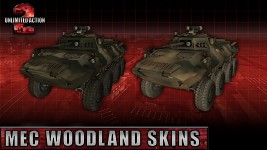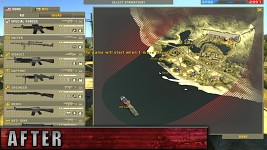 ---
Battlegroup42 BF2 MechWar Mod
DATE: Apr 1, 2016
- Battlegroup 42 announced their upcoming BF2 Mech War based modification in their Wikia site. Click
here (BG42)
for more info.
---
Develop13's Stinger Animation Released!
TIME: 1:15pm
-
Develop13 has released yet another of his knockout animations. This time it's the US Stinger Anti-Air rocket. Links and previews are available in his content thread in our forums.
Lt.Nomad's P4Free Mesh hacks RELEASED
DATE: Mar 28, 2016
-
First pack released! Here is a snippet Lt.Nomad posted...
Lt.Nomad:The P4F ports release is ready now. Sorry for the delay but there was some unexpected problems with my computer but thankfully nothing was harmed. Anyway the P4F Ports release is finally HERE! Contains about 60 weapons in total and more coming...
Download link can be found in Lt.Nomad's Content Release Thread in our BF DOWNLOADS/Community Add-ons Section of our Forums.


---
BFP4Free Mod Help Request
TIME: 1:47pm
-
Attention soldiers! Looking to enlist in the ranks of the BFP4Free mod conversion to BF2? Dnamro is looking for some assistance to finish this project...
Dnamro: We are looking for some help with sight alignment on some weapons and porting the Russian Player models from the P4F game. The P4F game uses a an updated version of BF2142 game engine. the player models in 2142/P4F are somewhat different than BF2.
Those interested can apply in the BFPlay4Free Conversion area of our forums.


BF2 Weapon Unlocker new version
TIME: 1:38pm
-
A new version of the BF2 weapon unlocker has surfaced allowing users to open the unlocks an scroll through to pick whichever weapon they want. This one seems the easiest to use yet in the form of a BF2.Exe file.
News and links courtesy of Mod Database.
Older versions and links can be found in our Community Add-Ons Section of our forums.


Lt. Nomad's *New* Meshhacks Progress for BF2
TIME: 1:30pm
-
Speaking of the now dead BFP4Free, BFSP community member Lt. Nomad has taken it upon himself to meshhack variants to the benefit of the community. Lt.Nomad had the following to announce...
Lt Nomad: the pack is small right now, numbering to about 41 guns. I'm looking forward to at least 120. I would call for open beta if the numbers reach at least 100
Something to look forward to as Lt.Nomad is no stranger to mesh hacking new variants of weapons. His content thread boasts hundreds of quality variations of the default BF2 weapons with multiple different scopes, rails, attachments, etc. If you haven't tried his original default BF2 weapons meshhack packs, they're readily available for download in his content thread in our forums.
Develop13's Weapon Animation Pack Release 2
DATE: Mar 23, 2016
-
Talented BF2 animator Develop13 has released yet another set of excellently crafted animations for the community to sink their teeth into. Featuring primarily BFPlay4Free weapon exports it's truly something to behold. Video preview below..
You can find this and many more great weapon animations in Develop13's Content Release Thread in the BF DOWNLOADS section of our forums.